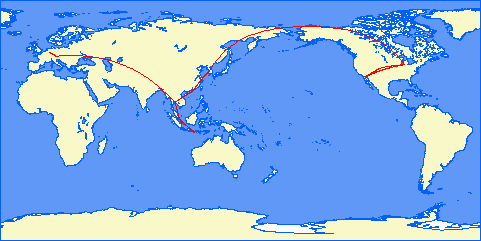 Prologue
End of January 2006 German online shop Tchibo sold over a travel company (Berge & Meer) a cheap ticket form either Frankfurt or Munich to Bangkok for 388.00 EUR including taxes, which was quite a bargain. I thought a day about this deal and decided to give it a try, especially if I had holidays end of May and there was also the Bali Do. Many reason to fly to Asia in this time of the year. So I booked MUC – BKK – MUC.

I was not quite sure, what to do during this time, but a first glance at the homepages of the big hotel chains showed plenty of availability and also fares for flights in Asia seems not to be a problem.

Due to some changes at work I did not book any flights at once and thought also about a mileage run, as some tickets ex Bangkok are quite affordable. I mailed about my travel plans with flyertalker cathaana, who also booked alsoone of the Bangkok tickets and was in Asia in the same time.

In April, I still had not booked anything in Asia, but planned some flights, she asked about a mileage run out off Bangkok. Cathaana's routing was terrific and after some days of back and forth in my office I was able to book almost the same routing (but only in C, cathaana booked it in F) myself. The routing was BKK – HKG – ICN – ORD – SAN – DEN – ORD – ICN – HKG – BKK.

In addition to this flight, I booked a separate cheap ticket DUS – MUC – DUS on Lufthansa and for the Bali DO an award (BKK – SIN – DPS – SIN – BKK) on TG and SQ in C, as this seems to be the best way to get to Bali in style. Award seats in C were not a problem as I booked the ticket, but Y was really full and no Awards available on the two Party flights to and from Bali (SQ 142 / SQ 147) available.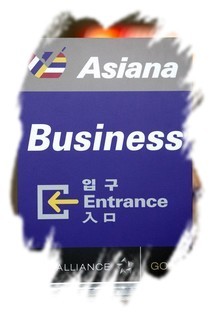 So, my first ever mileage run ….