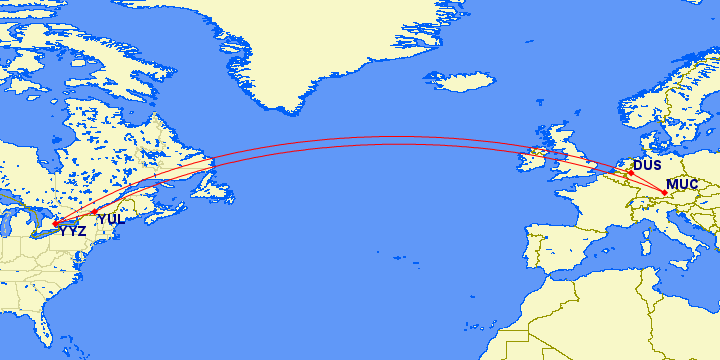 Like in 2009, rcs85551 and I had scheduled a trip to Montreal to visit airoli. I decided to take a more direct flight this time, as I was not in the need of additional miles for requalification of Senator Status. Therefore a flight to YUL via Munich was soon booked, as this was the same flight rcs85551 was booked on. Back home, I booked the flight to Düsseldorf from Montreal, since the fare bucket I needed was available on this flight but not on the one to Munich. The flight from Montreal to Toronto was not a problem, as they were plenty of flights with a really good availability.

From Montreal we made a weekend escape to Ottawa, a city I have never been before.

This time, it was rcs85551 who booked and choose the hotels for our stay in Montreal and Ottawa, as I did so in Los Angeles earlier. Only the last night in Montreal was my choice, as rcs85551 left a day earlier on the direct flight to Munich.