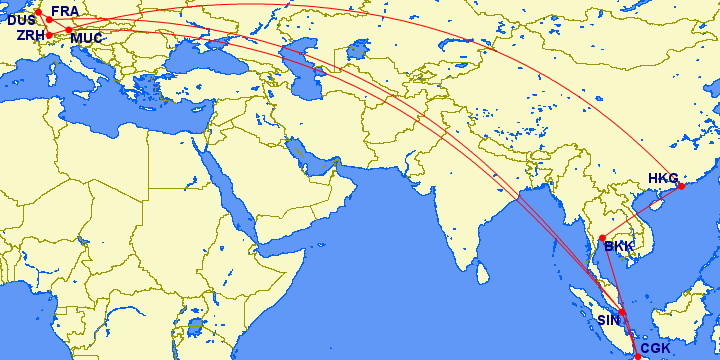 If you have earned frequent flyer status and get used to the benefits which come with the status you try to earn it again. Having Senator Status with Lufthansa since 2006 it was not really a question that I will try to requalify for it again in 2011.

In the last couple of year some changes to the Miles and More Program were made, but currently I can live with these and the most important benefit for me is lounge access and the possibility to use fast track or pre boarding as often as possible because I hate to queue.

So in 2010 I began the planing for my requalification. I had plans for a trip to Asia and to the US anyway, so it was an easy decision to try to earn enough miles during these trips to requalify.

Since my working schedule forced me to fly back to Europe while in Asia, I made use of the cheaper fares from some Asian destinations and squeezed them into a round trip from Europe intstead of buying round trips which originate in Europe. I wanted to try some new carriers, but this did not work out the way I wanted. The only new product I was able to book was the new lie flat Swiss Business Class seat on the flight from Zurich to Hong Kong. All other longhaul flights were on Lufthansa, but the flights were very different in regard to service and frequent flyer elite status recognition. Short intra Asian flights were on Thai Airways or on Lufthansa as part of a long haul flight.

Hotels were mostly Hilton and Starwood with one Hyatt (Jakarta) and one Holiday Inn (Hong Kong). As usual I tried a few new properties and visited some of my favourite places again.

And of course it was nice to meet friends and colleagues during the trip and show them around.